As part of your process to approve new Hirers it is likely you ask them to complete documents such as Terms & Conditions, Insurance, Risk Assessments, and other Contracts. In Lettings you can store upto 6 documents for each hirer account. These can then be viewed quickly when needed and are displayed during the reservation process so you can check everything is correct before confirming the hirer booking.
Uploading your Hirer Documents
Go to Hirer Manager and select the hirer you would like to store documents. In the Hirer Settings, choose 'Hirer Documents'


Select the next available upload slot, choose your file, provide a 'friendly name' and upload. This can be any file you need such us PDF, Word or Excel Document, or perhaps an image (Note : maximum file size is 3Mb. Some file types are restricted)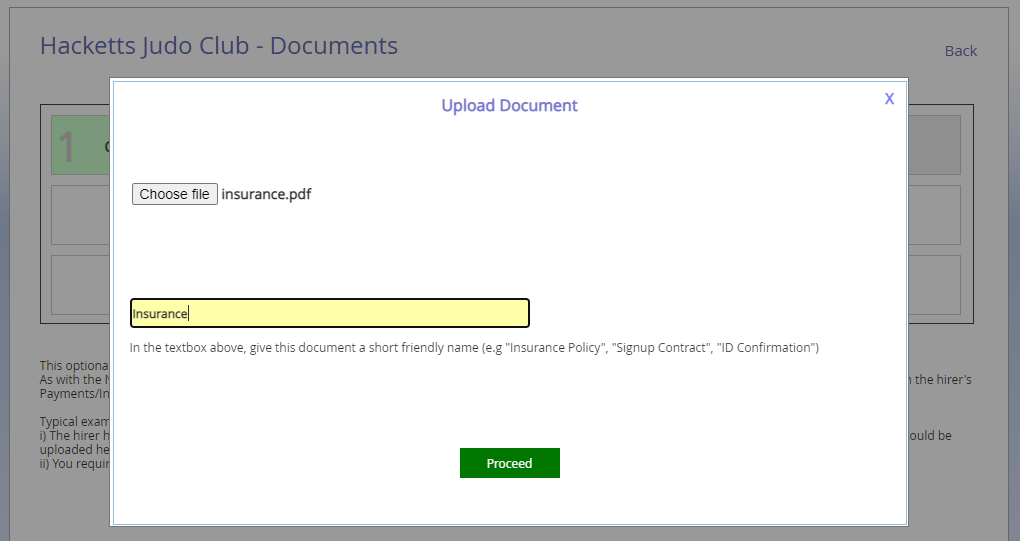 If you need to rename the document, remove or re-order, just choose the document and these other options are provided.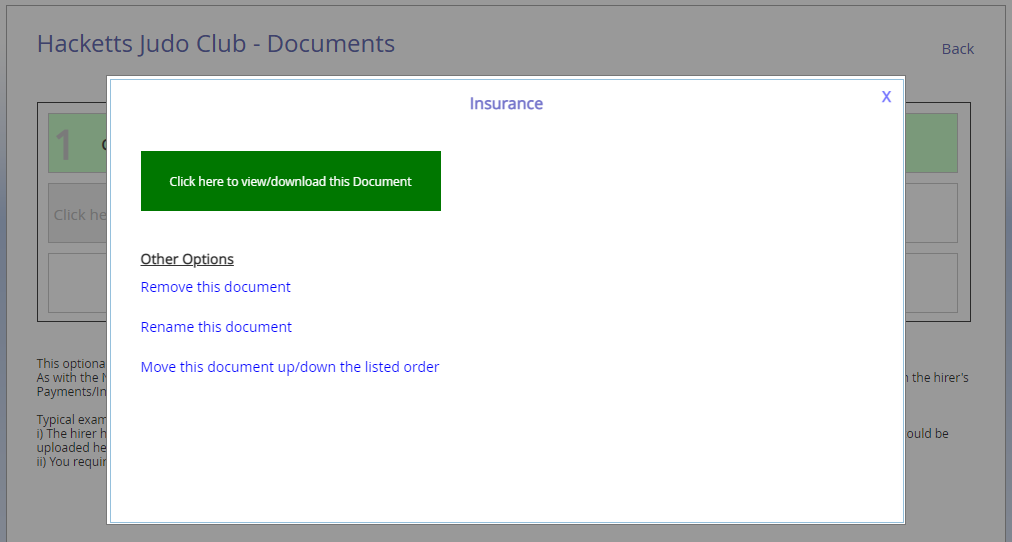 Viewing the Hirer Documents
You can view the hirer documents from the upload area in the Hirer account (as above). You can also view during the reservation process and on the Payments & Invoicing page.
View documents before you confirm reservation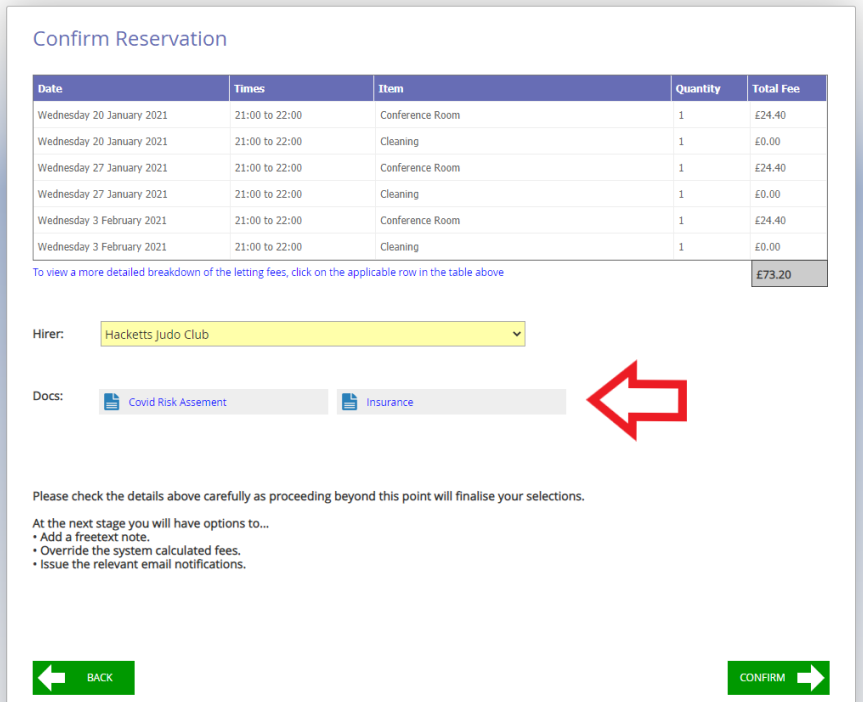 View documents in Payments & Invoicing