Typically the contact with parental responsibility is invited to Parent Meetings to book appointments. In certain situations the parent may want to invite others to the video call appointments, or perhaps just share the schedule.
From within the Parent login event detail page (events.schoolbooking.com), select the 'Options' button and choose 'Create / Manage Video Call Invites'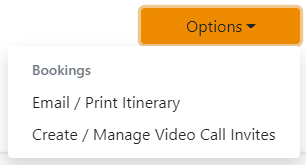 You will then be prompted to add Invitee details (name & email address). If there is more than one student associated in the event you see the option to select. You will need to confirm that you will be providing read-only access to this event before sending.
Once the invite is sent you will have see your current invitations, where you can choose to resend or revoke your invite(s).
The invitee will receive an email (from no-reply@schoolbooking.com - please check junk/spam folders if not received), with a link to view conferences. This will open in the browser and provide the schedule and Join Meeting links. The invitee can not edit or make new bookings.
Example Email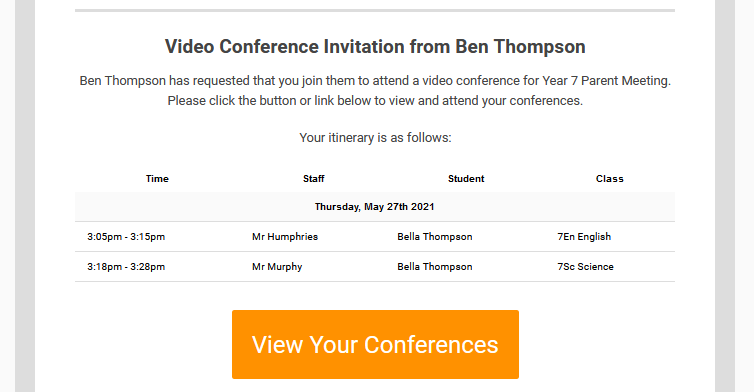 Example of Guest Video Conference Access