The Parent Meeting and Events solution has a unique login URL. As a parent when you are logged in you will be able to view events for all the schools your children go to and subscribe to other schools events (the other schools will need to be using the SchoolBooking service). For multi academy trusts and school districts this is very useful as the Parents only need to recall a single login.
The URL is https://events.schoolbooking.com/ .
If you are trialing Parent Meetings & Events or are creating new events, you may want to test the Parents/Guardians login and booking experience. To do this you first need to create an event and publish it (see guide here on How to 'Create a Parent Meeting Event' ).
To simulate a parent login follow these steps :
1 Edit your existing Event, and move through the options by selecting 'Next' until you reach 'Invitations'




2 Select a guardian Invite name and window will pop-up with a preview of the email invitation. On the invitation preview you will see a active account button and a unique URL below it. Highlight this URL and copy to clipboard.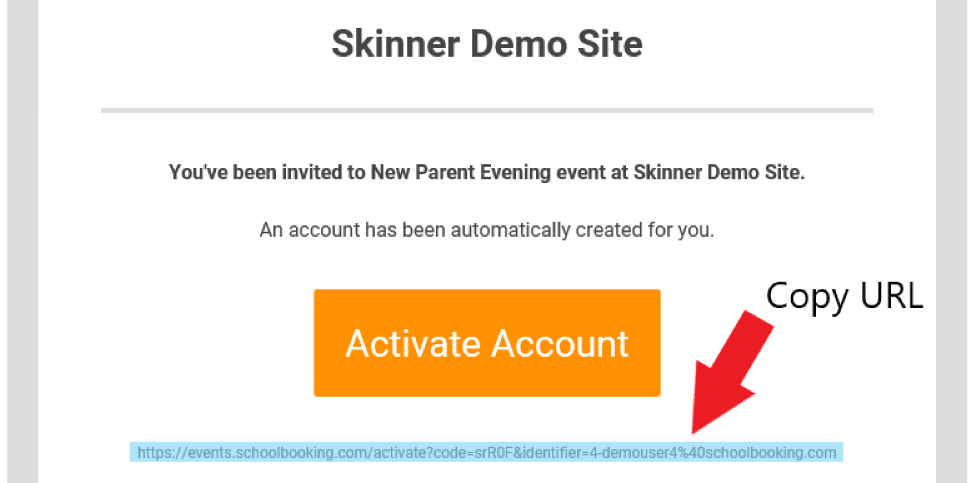 3 Now open a Private (or Incognito) browser window. This keeps the login sessions separate.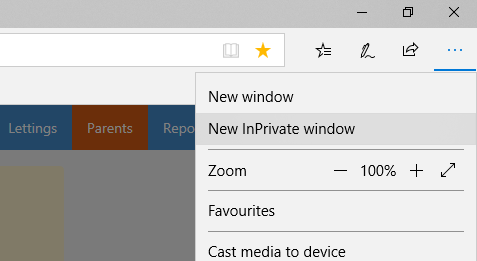 4 Paste the URL and Go. You can now 'activate' the account, and start browse the events as a Parent would and make bookings as required.