Details on how to get started with the Booking system.
1. Import your Room & Lesson data from your MIS.
You can choose to either
a) Setup MIS integration using Assembly – See integration guide here (Recommended)
b) import your room/lesson data manually –see the Solutions Article
c) OR, if your rooms are not timetabled, you can setup SchoolBooking without importing data. See the Solutions Article

2. Setup Bookable Times/Dates
Once you have imported your room/lesson data, you now need to adjust the Bookable Times/Dates to your requirements. Go to Administration – Bookings – Bookable Times/Dates. The trial will now prompt you for an initial setup. Download this PDF article for more detail
3. Adjust Room settings and create resources
Go to Administration – Bookings – Item Manager. You should see a list of all your rooms. You can now add resources as required and adjust the settings for each of your Rooms & Resources (such as categories, booking restrictions, supervision, and email notifications).


4. Create users
Go to Administration – Users – User Manager. From here you can create new users and determine their system access.


5. Check your setup and MAKE YOUR FIRST BOOKING!
Go to the Booking Dashboard and select BOOKING PLANNER. It's fast and easy to make a booking. See our How to make a Booking guide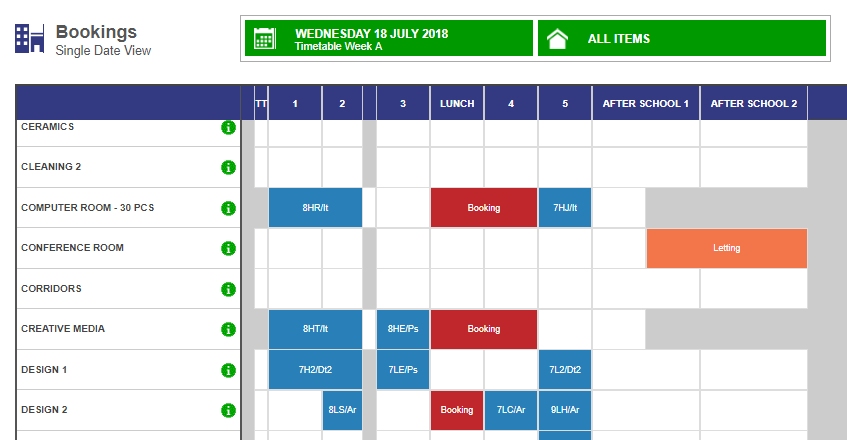 6. Review the other features available in the Booking System

Please contact our Customer Services Team for setup help. E : customer.services@schoolbooking.com T : 03333 446433 (International +44 1424 406433)